An item I have fallen in love with are galvanized buckets. I keep seeing them pop up all over as decor. They are so simple looking but can look great around the home. You can use them as decoration, planters, garbage can, to organize a room. Uses are endless!
I am personally most in love with the older ones that are all beat up and vintage. I think their look alone is why they are worth having. These bad boys can be bought at stores like Pottery Barn but some great ones can be hunted for at flea markets.
Here are some looksies from the web that I found.
I couldn't let this topic end by me just talking about how great these buckets are. I found myself a couple at the Grayslake, IL flea market and snagged two for $10! I was super excited considering I almost bought myself two from the front for $15 each. I forced myself to walk around more and scope things out and low and behold I got a good deal. Check them out and see what me and Katie did with them!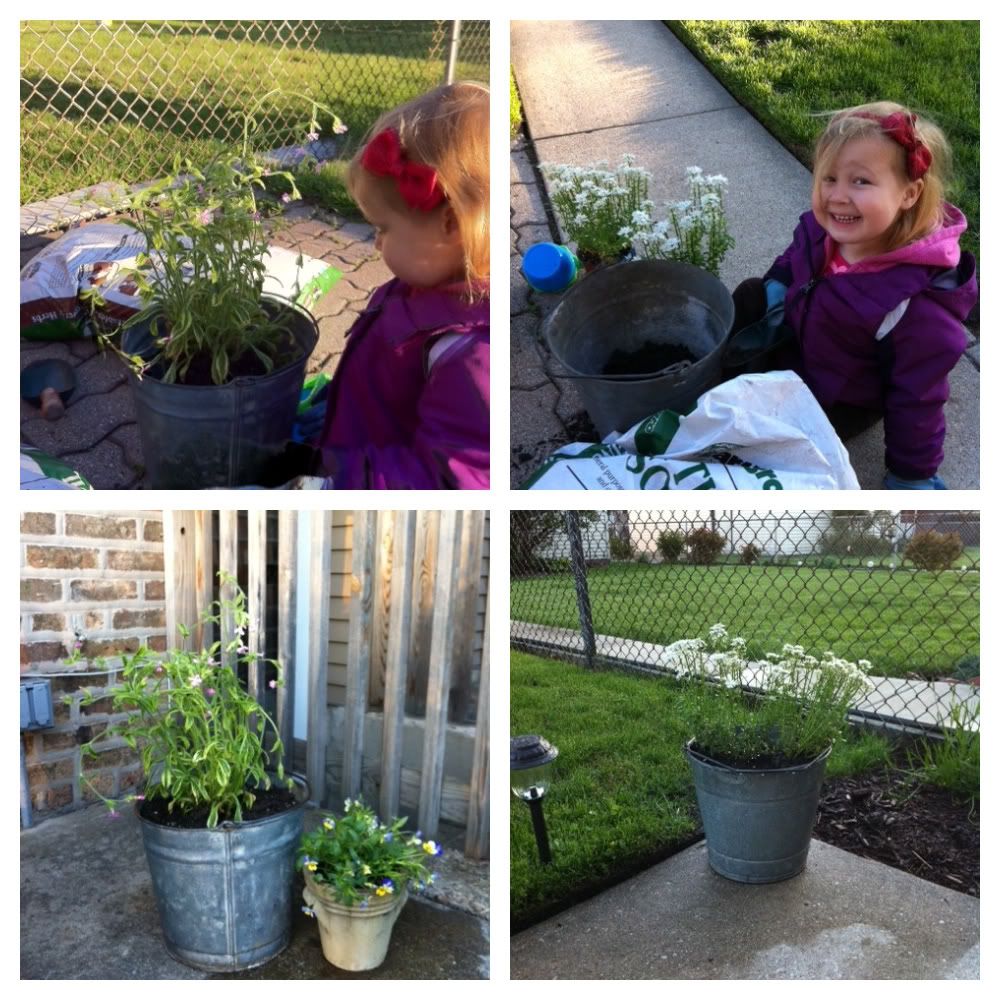 I promise I have been working on more than yard work...
This post is linked to: