Yep. I made the sun.
No silly not the real one. Trust me. If I was that good I am sure I would be doing much better for myself than I am...
I'm talking about the one hanging in Annie's room.
This was one thing I envisioned with my original nursery plan and still went with it. I am so glad I did too because I LOVe it. It could not of turned out any better.
Inspiration?
I did a spin on this image but I wanted a piece that felt rustic and without the words.
So, what did I do?
First, the Mr. put together some barn boards (real ones too from the family farm) and created a canvas for me to work on.
Using chalk I traced out the sun image.
I erased it many times too until I finally drew one I was very happy with.
I then painted in the sun with yellow paint I already had on hand. I just used regular old enamel wall paint and it went on with no prob.
Wow, I did such a good job, didn't I?

I LOVe how the wood shows thru the paint. It adds to the charm! And the imperfect edges. Hmm I know. A masterpiece :)
What do you think?
Please, please, please let me know. I miss hearing from you all!
Would you have done anything different?
Linked at:
A Ruffled Nest
Chic On A Shoestring Decorating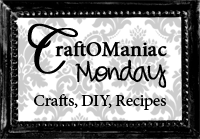 >